(Lisa & I at Dunn's Rivers Falls – 2006)
My last blog post was about a photo contest that I entered. It was a different experience. I have never entered any photos in a contest, and I don't really do a whole lot via Facebook. When I was notified that I made the finals, I knew all of the "liking" was not going to make things easy. In fact, because of the "difficulty" in voting, I created my last post with what I thought were pretty good instructions on how to vote, via Facebook.
Voting jumped off to a quick start (sarcasm) as I ended up with 6 votes my the end of the first day. Yes, 6. As I looked through the other entries, most were low like mine, though one was at 20+, and another was above 50. I tweeted about it. I posted on my Facebook wall. I even DM'd a few people to see if they would vote for my picture. A few more votes came in, but I was still in a distant 3rd, now behind be 65 votes or so. About 3 days before the contest ended, I became obsessed. I started a "blitz campaign", which probably lost me a few followers. Which kinda bums me out because they would have left for for reasons that weren't really me. The worst part is it didn't do much, just pushing me up to over 50, while first place was over 100, and second was 85+ votes. I realized that I wasn't going to hit first place, I could shoot for 2nd place. So I don't win a trip to Jamaica, but an Amazon gift card wouldn't be bad. But to get that, I still needed more votes. The campaign continued, and a few more votes came in.
On the last day of voting, about 12-15 hours before the contest ended, I finally pulled into 2nd place, but only by a couple votes. Too close to let up. More tweets, to hopefully get a few more votes to secure my 2nd place, and thus my Amazon gift card. The sad part was I only had a few more hours, because I had to take the kids to dance soon, and I wouldn't really be able to focus on getting votes. Just before leaving the house, I saw that I was sitting pretty good, at about 10 votes ahead of 3rd, and 30 votes out of 1st. That Amazon card was going to be mine.
Once at Marilyn's Academy of Dance, I was asked how the contest was going, and I gave all the details. I also wrote down my blog address for a few people who said that hadn't had a chance to vote yet. Then all of a sudden the the laptops & phones started to come out. Parents were logging into their Facebook accounts, and voting for me. Cool. More votes. There is no way I'm losing that Amazon gift card now. But I did.
With all the craziness and fun of competition, I wasn't completely on top of everyone's vote count. And when the voting closed, someone else's photo had slipped into 2nd place, taking the prize of the Amazon card with them. However, this was okay with me, and I rocketed into 1st place, and finished around 30 votes ahead. Yes, I won a trip to Jamaica! Woot! Thank you to everyone who voted for my picture. Thank you to those who really went out of your way to post on your walls, and also get your friends to vote.
I'm very excited for many reasons. The resort, Catcha Falling Star, that we will be staying at, has wonderful ratings on several travel websites. The resort is in Negril, the home of 7 Mile Beach, a long stretch of beautiful white sand beaches, as well as the cliffs that many people will spend all day jumping off into the Caribbean Sea. I have lots of new friends that I have met via social media, and we are planning a meetup of sorts. But most of all, I get to be on vacation, in paradise, with the woman I love.
The only current issue is Lisa's vacation time. Being new at her job with Gannett Local, she doesn't have much vacation time to use. With this vacation, it would also prevent all of our other mini vacation trips to Southern California and Las Vegas that we had planned for over the summer. I am currently formulating a "backup plan", just in case.
Well, no matter what happens, I did win my first ever photo contest, and that in itself is pretty cool.
…just my 2 beans
WO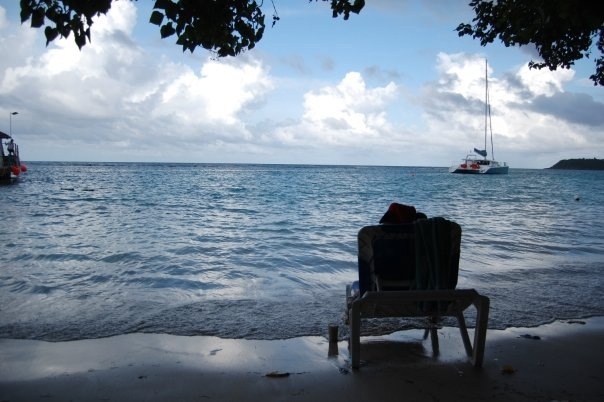 (Paradise: What else could this be)