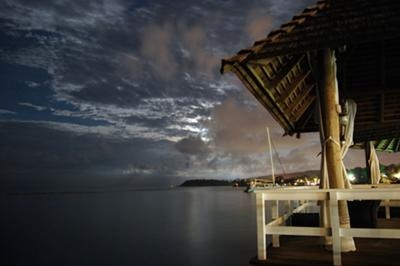 As many of you know, I like to dabble in digital photography. I'm not very good, but it is fun. I have taken a few pics that I am very proud of. This is one of them.
I entered the photo shown here in a photo contest on My Island Jamaica, and was selected into the "Top 10" finals. The grand prize is a trip to Jamaica at the Catcha Falling Star resort in Negril. I really need to take Lisa back to paradise, so I need your votes. It is very simple to vote via your facebook account.
This contest ends on May 9, 2011, so please don't wait.
Please follow these steps, so your vote will be recorded properly.
STEP 1:
Please "LIKE" the contest creator so you can get to the pictures and be able to vote on my picture.
https://www.facebook.com/myislandjamaica
STEP 2:
https://www.facebook.com/note.php?note_id=10150287463352501
"LIKE" my photo post here. You can also comment here as well.
*Note: if you can't see or interact with this page, it is because Step 1 was not completed.
You can read all the details, and see the other photos here.
https://www.facebook.com/notes/my-island-jamaicacom/heres-the-jamaican-postcard-top-10/10150287470897501
You can only vote or "LIKE" one photo. Any more will void all of your votes. Also, please don't vote using multiple accounts, as that could also void all of your votes.
Feel free to pass this page to all of your family, friends, customers, strangers on the street, whoever. 😉 I need votes.
Thank you for all of your help, and more importantly, your votes.
WO